FEATURED PROPERTY FOR SALE
RETAIL DEVELOPMENT OPPORTUNITY IN MA'ALAEA
Prime location adjacent to the Maui Ocean Center. Portion of property is improved with parking stalls and lighting which is shared by way of cross easements with Maui Ocean Center and Ma'alaea Harbor Viillage. 2" water meter is installed on the property.
RECENT COMPLETED TRANSACTION
1765 Wili Pa Loop, Wailuku, Maui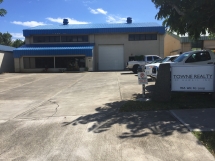 Commercial Properties of Maui represented the Buyer and the Seller in the sale of the 9,160 sq.ft. office building, located in Wailuku.
LATEST NEWS
30 SEP 16
State's hotel occupancy, room rental rates up for the week
Read more...
29 SEP 16
Amended version of class action filed in hepatitis A outbreak
Read more...