FEATURED PROPERTY FOR SALE
8,771 SQ.FT INDUSTRIAL SHOWROOM WAREHOUSE OFFICE FOR SALE
Fee simple owner user or investment opportunity. Bulk sale of 9 contiguous commercial condos.
RECENT COMPLETED TRANSACTION
2105 Main Street, Wailuku, Maui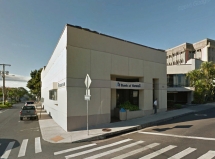 Commercial Properties of Maui represented the Seller in the sale of the former Bank of Hawaii Building, a 9,530 sq.ft. office building, located in Wailuku.
LATEST NEWS
05 MAY 16
Virgin America expands in Hawaii with flights from LAX
Read more...
05 MAY 16
Hawaiian Telcom Holdco reports lower Q1 profit
Read more...