FEATURED PROPERTY FOR LEASE
KAHULUI OFFICE SPACE FOR LEASE
Unit 103: 1,100 sq.ft. ground floor office with street frontage
Unit 205: 650 sq.ft. second floor office

Base Rent: 1st Floor $1.50 psf
2nd Floor $1.10 psf

Central Air Conditioning, reserved parking.
RECENT COMPLETED TRANSACTION
1765 Wili Pa Loop, Wailuku, Maui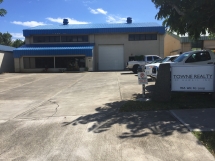 Commercial Properties of Maui represented the Buyer and the Seller in the sale of the 9,160 sq.ft. office building, located in Wailuku.
LATEST NEWS
22 JUL 16
FTA grants HART, city officials extra time to develop recovery plan
Read more...
22 JUL 16
First Hawaiian Bank rumored to IPO in coming weeks
Read more...